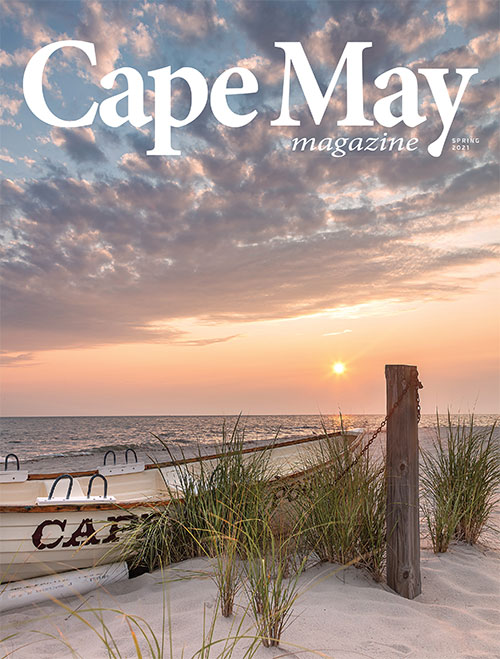 Cape May Magazine will print the winner's photograph on the cover of the Early Summer 2022 issue.
Look for it on or about May 26
2022 Prizes
The first-place winner will receive $300 and their photograph will appear on our Early Summer 2022 cover.
Second place receives $200 and their photograph printed inside the magazine
Third place receives $100 and their photograph printed inside the magazine
Eligibility
Entries must be received by April 30, 2022.
This contest is open to photographers 14 years old and older. If you are under 18, you must have a parent or guardian's permission to enter.
This contest is open to residents of the US and Canada, except employees and immediate family of Cape Publishing (sorry! we have to be fair).
Previous winners must wait one year before re-entering (eg. If you won a prize in 2021, you are ineligible to enter in 2022 but may enter the 2023 contest).
The judges' decision is final. Winners will be notified by email and the winning photographs will be published in Cape May Magazine's Early Summer 2022 issue. All entrants are deemed to have accepted and are bound by the competition rules. See capemaymag.com/privacy for details of our privacy policy.
Photo Requirements
Photographers can submit one (1) photograph. Make it your best shot!
You must own the full rights to the photograph you submit. Images will remain the copyright of the photographer. By entering this contest, you grant Cape Publishing non-exclusive, unlimited license to reproduce your submitted images in print and/or digital format in connection with Cape May Magazine and CapeMay.com.
Photographs must be appropriate for the Early Summer 2022 cover of Cape May Magazine in both quality and subject. The winning image must be able to fill the cover and it must be taken in Cape May or the immediate surrounding area. Vertical shots are preferred. Square and panoramic images are not recommended.
The photograph you submit should not have been published in any other commercial media. It's okay if you've posted it to your own social media accounts.
Submit photos taken with a digital camera. We can't accept scanned or physical photographs.
Submit your entry through the provided form. We can't accept them through email or social media.
Photos must be free of watermarks, text, and stickers.