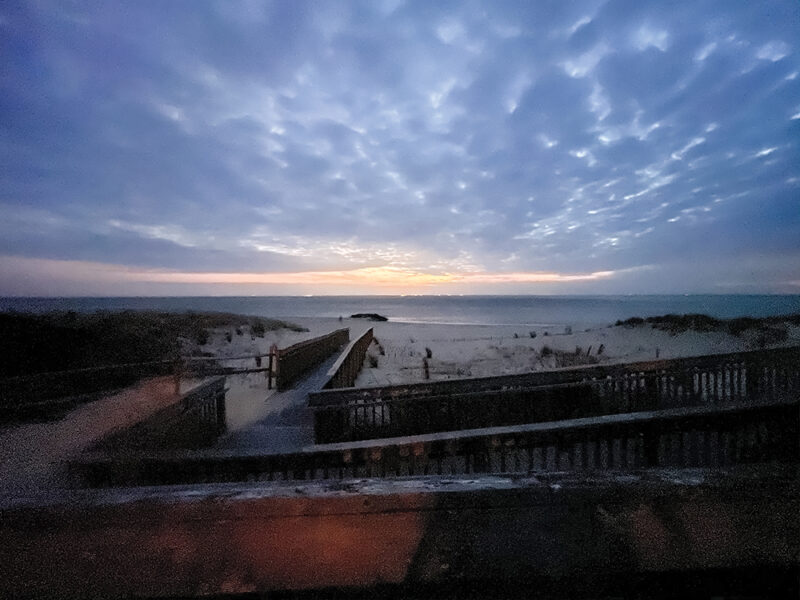 If you're reading this then you're probably already someone who gets out and enjoys nature, whether in Cape May or wherever else you may call home. As someone who also enjoys being outdoors, I am surprised when I find myself cooped up inside for long periods of time. Sometimes life just gets in the way, the daily grind capturing all your attention. Other times the cause can be more specific, like the mosquitos this past summer and into fall. I am personally opposed to spraying them, and thus I became a hostage in my own home. Ultimately, I broke down and purchased two mosquito machines, a much less toxic, albeit way more expensive, way to battle the bloodsuckers. Funny enough, in early October I came out of exile and ventured into my garden to pick some parsley, and noticed, for the first time, simply because I had been avoiding the garden entirely due to the mosquitos,the flowering of at least three Salvia species I had planted the prior spring. I had to laugh at myself, and vow to get out more, with long pants and closed-toe shoes, if that's what it took. I am reminded of the quote often attributed to Alfred Wainwright, but also a common Swedish mantra: "There's no such thing as bad weather, only unsuitable clothing."
So now it is winter in Cape May, which can be cold and windy enough to force you inside, but I am here to encourage you (and remind myself) that a winter walk can yield unexpected benefits and enjoyment, as long as you choose suitable clothing. One of my favorite winter walks is around Cape May Point. Scores of sparrows of several species, along with hundreds of American Robins that winter along the Delaware Bayshore, can line the edges of carless roads, working in and out of the Japanese pines along the dunes and scattering in front of your feet when strolling Harvard Avenue.
Parking yourself atop any of the dune crossovers between Saint Mary's and Alexander Avenue will provide you with a unique vantage point of where the Delaware Bay meets the Atlantic Ocean, which can range from dead calm to downright tumultuous depending on the wind, tide, or both. On the incoming and outgoing tides, the "rips" just offshore can be teeming with life, as the upwelling of nutrients brings in baitfish and seabirds. Scores of sea ducks, gulls, loons, and Northern Gannets take advantage of the offshore resources and can put on a mesmerizing show. On a chilly winter day, you may be the only witness to the spectacle.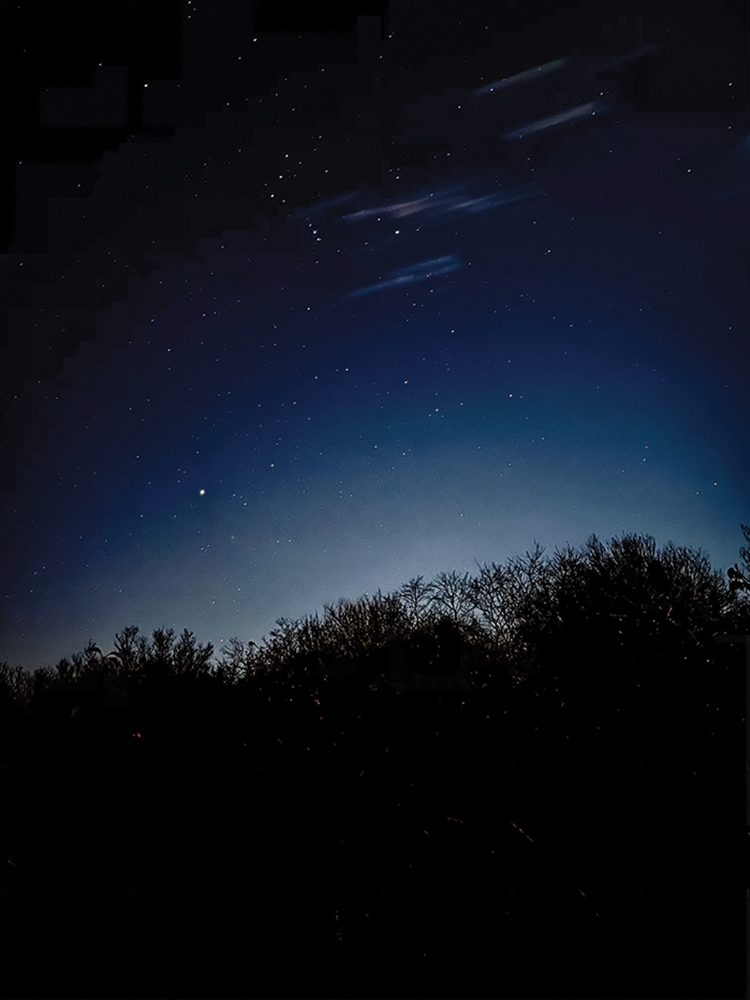 For a truly immersive experience, venture out to the Point on a starry winter night instead. While winter days there usually see some construction work, by dark there is little to no sign of human activity, and the sounds of wind and waves fill the salt air as millions of stars twinkle brightly above. If the weather has changed recently, either from very cold to above freezing, or from a warm spell to a cold snap, you may hear the sound of skeins of snow geese moving north or south, following the thaw line between the Delmarva Peninsula and Southern New Jersey. On a clear night with a big moon, you may even see their silhouettes moving across the sky.
We are a lucky lot – to have a place like Cape May Point, where one can wander, whether under blue skies or inky darkness, and just enjoy the natural splendor that surrounds this small town by the sea.